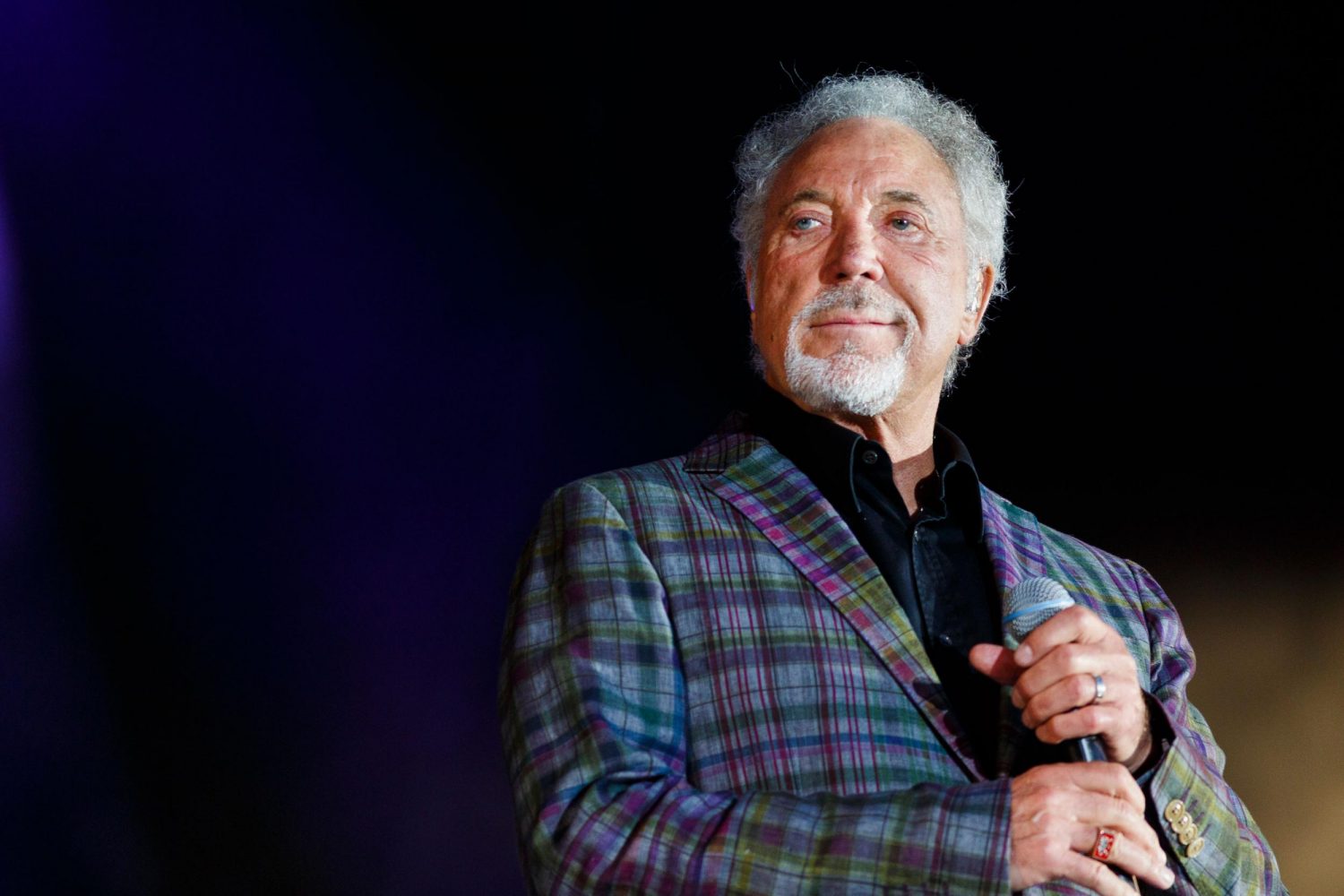 Have a celebration like no other by booking Tom Jones OBE to perform at your wedding or party. X Music is a luxury artist booking and entertainment agency who will go above and beyond when it comes to orchestrating the perfect entertainment performance. Whether you've always dreamed of having Tom Jones perform live after Cirque Du Soleil thrill the crowd – we will make it happen. Whether you choose to have your wedding in Dubai, or a grand party in Monaco, no matter where you choose to celebrate, we will take care of every single detail of the artist booking process.
Hire Tom Jones for Your Wedding or Party
Have X book Welsh singer Tom Jones to perform at your wedding or party. Picture having Tom Jones perform 'You're My World' or 'Can't Stop Loving You' as you and your new husband or wife take your first dance. Later on, the atmosphere is vibrant and full of life as he sings 'Delilah' and 'What's New Pussycat?'
When you choose to have the legend that is Tom Jones to perform at your event, your guests will have the party of a lifetime. From iconic tracks such as "It's Not Unusual" and "Sex Bomb" to dynamic collaborations with artists such as Chaka Khan, Paul Anka and Tina Turner, Tom Jones offers a captivating performance that your guests won't ever forget.
A Vivacious Performer
Born in Pontypridd, Glamorgan in 1940, Tom Jones started singing at family gatherings,  in his school choir and at weddings. Renowned for his bluesy and  jazz style singing, Tom's inspiration derives from Elvis Presley, Jackie Wilson, Solomon Burke and much more. Six years after the birth of his son and his wedding to his high school girlfriend Lina Trenchard, Jones became the lead singer for the Welsh beat group, Tommy Scott and the Senators in 1963. He had a turbulent career during the '60's and '70's, dabbling in country, soul and blues. Now, Jones is also known for being a judge on The Voice. 
Awards and Performances
Tom Jones is a highly sought after performer and has been nominated for numerous awards, winning multiple accolades. From a Grammy award to an MTV Music Video Award and a Bambi award, he's a highly regarded artist and would make a most lasting impression performing for you and your guests. 
Expected Booking Costs For Tom Jones
When you choose to have Tom Jones perform at your wedding or party, it will be an experience like no other. You can book Tom Jones for your wedding, party or event from $500,000+ (subject to availability and agreement over the terms of engagement).
Tom Jones's Hit Singles Include
Love Me Tonight
She's A Lady
Can't Stop Love You
Help Yourself
It's Not Unusual
What's New Pussycat?
With These Hands
If I Only Knew
Minute of Your Time
Till
The Wedding or Party of a Lifetime
What makes X Music the experts for advising on your entertainment is our contacts and strong relationships with artist management across the globe.  
X Music has experience in arranging entertainment for all types of events, from American weddings in Florence, Persian weddings in London and so much more – browse our gallery to find out more about our past events. We'll secure your dream entertainment to perform at your event – whether it's Tom Jones, Elton John or Nile Rodgers & CHIC.
Disclaimer
X Music does not exclusively represent Tom Jones. We act as your agent to book Tom Jones on your behalf for your wedding or party.
Contact
From the production to the transport, hotel and hospitality rider, we'll take care of every single detail, so that you can enjoy every moment of your event. For more information about booking an artist your wedding or party, please speak to one of our music agents at [email protected].