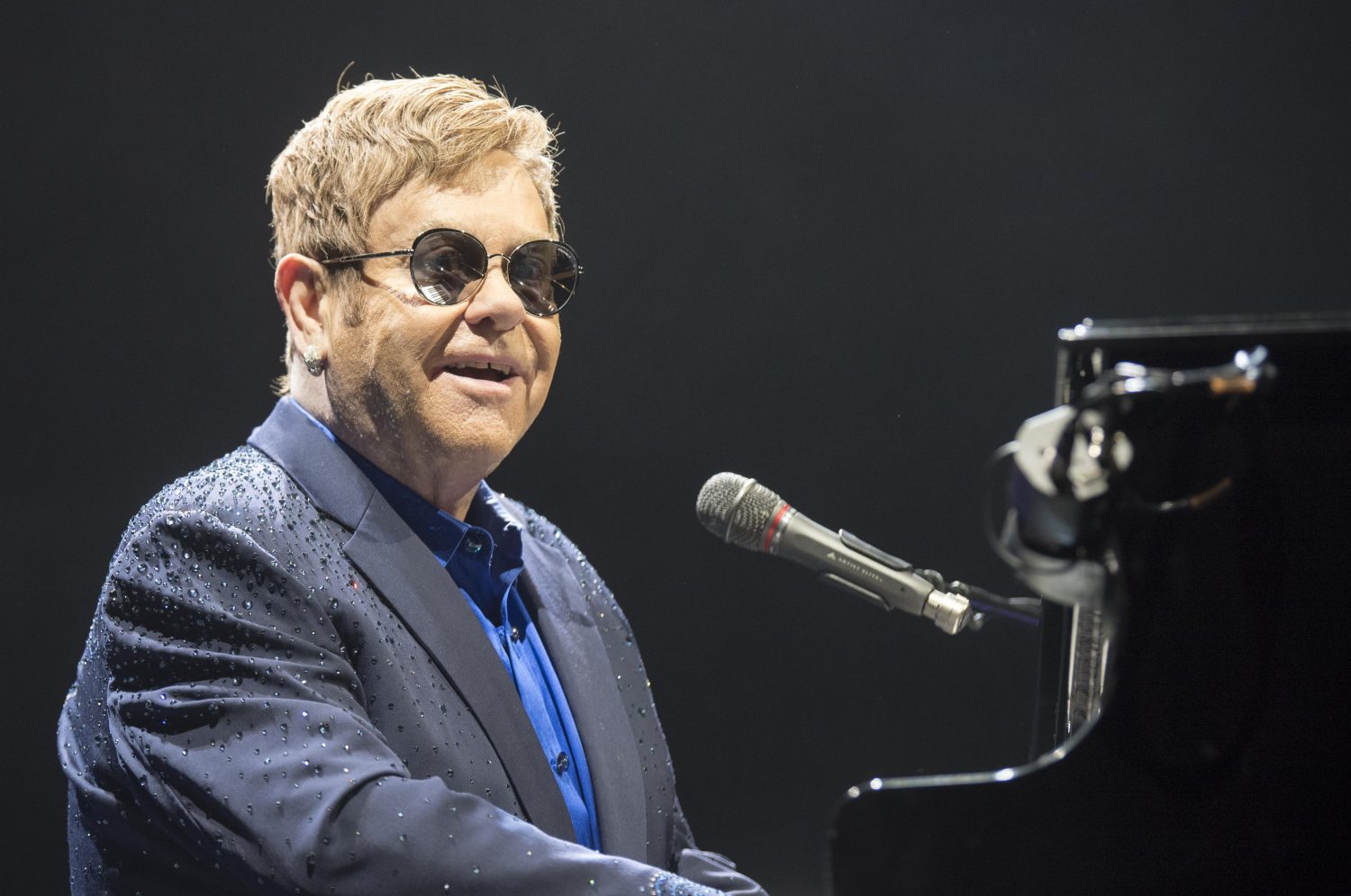 Your once in a lifetime party or fairytale wedding will be taken to the next level when you choose X Music to arrange Sir Elton John to perform at your event. Over the years we have built an array of important contacts within the music industry including artists and managers alike. If you're ever thought about booking your favourite artist to perform at your party or wedding, we can fly in anyone from across the globe, making the impossible truly possible.
Image credit: Jesse Tinsley – The Spokesman Review
Hire Elton John for Your Wedding or Party
Should you desire, our music agents can book Sir Elton John CBE to perform at your event, private party or wedding (subject to availability and agreement over terms of engagement). Your guests won't believe their eyes when this world-renowned singer, pianist, and composer graces the stage and performs some of his greatest hits. Elton John is one of the UK's most treasured cultural icons and has managed to captivate millions of people all over the world. His enthralling, colourful shows and bold outfit choices are now synonymous with Elton John as an entertainer. From heartfelt ballads such as "Your Song" to upbeat tracks like "Bennie and The Jets", Elton John is a beloved artist, and his performance is sure to give your guests memories that will last a lifetime. 
Should you choose to have a destination wedding or party, X Music can book Elton John to perform. We've arranged elite entertainment for weddings across the globe and for stars to perform for the most exclusive parties. Wherever you choose to have your event, we'll get everything arranged including transport, riders and hospitality so that you can have the wedding reception or party you have always wished for without any worries. 
X Music does not exclusively represent Sir Elton John. We act as your agent to book Sir Elton John on your behalf for your wedding or party.
A Phenomenal Performer
Born in Pinner, Middlesex, in 1947 as Reginald Dwight, Elton John would play his Grandmother's piano at the tender of seven. Although his parents were musically talented, when Elton started showing interest in music, his father tried to steer him towards a much more conventional career. 
When he was known as Reginald (also "Reggie"), he became a weekend pianist at a local pub, and would cover popular songs by Ray Charles, Jim Reeves and perform his own music. He also joined a band called the Corvettes during this time. In 1962 he would perform at night with the band, Bluesology. In 1966, they became Long John Baldry's support act. In 1967 Reginald changed his name to "Elton John" in tribute to two of his former band members, Elton Dean and Long John Baldry. When his first self-titled album came out in 1970, he shot to global fame. 
Awards and Performances
Elton John is a four-time Grammy award winner and was given the Grammy Legend Award in 2001. He has also received 12 Ivor Novello Awards, and three of his albums were inducted into the Grammy Hall of Fame. 
Expected Booking Costs
You can book Elton John from $1 million+ to perform at your wedding or party, subject to avialability and agreement over the terms of engagement.
Elton John's Hit Singles Include:
Your Song (1970)
Tiny Dancer (1971)
Rocket Man (1972)
Bennie & The Jets (1973)
Sorry Seems To Be The Hardest Word (1976)
I'm Still Standing (1985)
Candle In The Wind (1973)
Don't Go Breaking My Heart (1976)
Can You Feel The Love Tonight (1994)
Planning Your Wedding or Party
What makes X Music the experts for advising on your entertainment is our contacts and strong relationships with artist management across the globe.  
X Music has experience in arranging entertainment for all types of events, from Corporate celebrations to Luxury Weddings. We'll secure your dream entertainment to perform at your event – whether it's Lenny Kravitz, John Legend or Mariah Carey. We also work with your Venue or Wedding and Party Planners to coordinate the artist's performance. Our list of Venues and Event Organisers includes Party Planners Scarlet Events, One Events, Grosvenor House and many more.
Disclaimer
X Music does not exclusively represent Sir Elton John. We act as your agent to book Sir Elton John on your behalf for your wedding or party.
Contact
From the production to the transport, hotel and hospitality rider, we'll take care of every little detail, so that you don't have to. For more information about booking an artist your wedding or party, please speak to one of our music agents by email at [email protected].